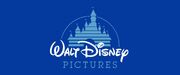 It's official, the House of Mouse has agreed to distribute all live action films produced by
Steven Spielberg
's Dreamworks (sorry, no Shrek and Mickey Mouse team ups are included in the deal).
In an announcement the deal about six films per year will be released and Disney will be handling all distribution and marketing for the films.
About the deal,
Dick Cook
, chairman of Walt Disney studios said, "We're both thrilled and honored to be marketing and distributing all of DreamWorks' signature upcoming live-action motion pictures, and to begin a new relationship with such respected colleagues
as Steven, Stacey, and their creative team at DreamWorks. Steven has made some of the biggest and most loved films of all-time, and continues to be one of the great icons of our industry. Stacey has an impeccable reputation and a phenomenal track record for making a wide variety of quality films. Their motion pictures will be the perfect complement to the already robust slate of Disney and Touchstone films being made by Oren Aviv and his team."
For Dreamworks' part, Spielberg said, "Disney is the birthplace of imagination and has always been as close to the worldwide audience as any company ever has. I am so pleased that industry leaders like Bob Iger and Dick Cook reached out to become our distribution partner. This is a major step forward for us and Reliance."