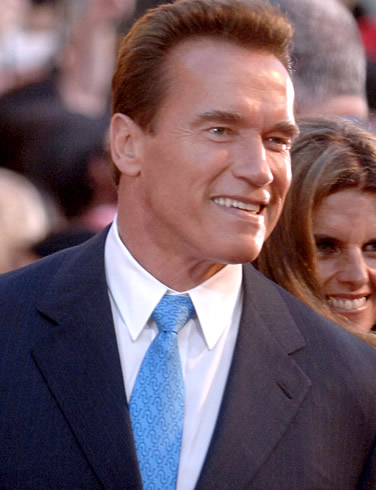 Is there any has been actor that
Sylvester Stallone
hasn't lined up to appear in his new film
The Expendables
?
The cast already consists of
Dolph Lungren
,
Mickey Rourke
(who's new again?),
Jet Li
, and
Jason Statham
.
Eric Roberts
is also replacing
Ben Kingsley
in the film.
The Governator will be taking a break from helping dig California out of debt to film a daylong cameo in the film. No word on what his cameo will consist of other than his character will have history with the one played by Stallone, according to
AICN.
Filming is scheduled to begin later this month. The plot follows a group of mercenaries who go to South America to overthrow a dictator.